What steps do you take to optimize marketing campaigns and drive more customers?
Do you keep throwing out a boatload of ads and hope for the best without checking to see what is enhancing visibility? Unfortunately, many businesses have difficulties in this area.
Is your digital ads underperforming?
Get a free audit on how to optimize for better performance.
However, if you want to achieve overall success, there are a few marketing optimization tools.
We've put up these steps to optimize marketing campaigns to guide you in improving your web visibility and expanding your business. 
Want a Website that Works for Your Business?
Let Our Experts Build You a Winning Site
Are you ready to discover how to optimize marketing campaigns and make your marketing initiatives more effective? Let's get to it!
Table of Contents
What Are Marketing campaigns?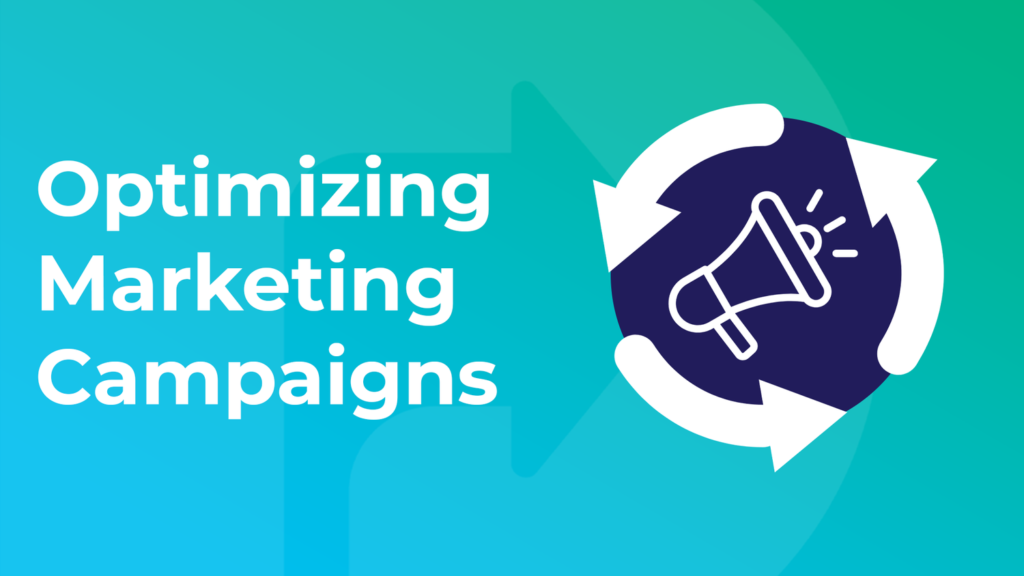 Marketing campaigns are an essential element of brand promotion and sales technique.
Are You Struggling with Facebook or Google Ads?
We're Here To Help You Out!
Are You Struggling with Facebook or Google Ads?
We're Here To Help You Out!
It is one of the keys to a company's overall success. If they were well-executed, they would result in significant returns on investment, gross profits, and customer loyalty.
The reason is that when you optimize marketing campaigns, it helps clients remember your company while also convincing them to take the necessary action.
It communicate the best feelings to help you connect with your audience and customers. Marketing campaigns often try to contact customers in various ways: email marketing, pay-per-click, print ads, broadcast or radio ads, social media marketing, e-marketing, etc.
It would be best to understand that when you optimize marketing campaigns, unlike marketing plans, it does not encompass all marketing activities.
Only those integrated steps planned to achieve a specific objective are considered marketing campaigns.
A successful marketing campaign adheres to a continuous theme to promote a single or particular idea or aim.
For instance, if you see a Gucci banner advertising one specific item on your way to work and you scroll through a Gucci-sponsored Instagram post for the same product. 
You'll receive a Gucci email pushing that product. It is a marketing campaign meant to promote one single Gucci product.
As a result, when you optimize marketing campaign strategies, it aims at:
Getting rid of negative publicity
Creating a brand identity
Modifying your brand's positioning statement
Announcing the launch of a new product
Increasing sales through affiliates and referrals
Changing the quality and feel of a product or service
What is Optimization of Marketing Campaigns?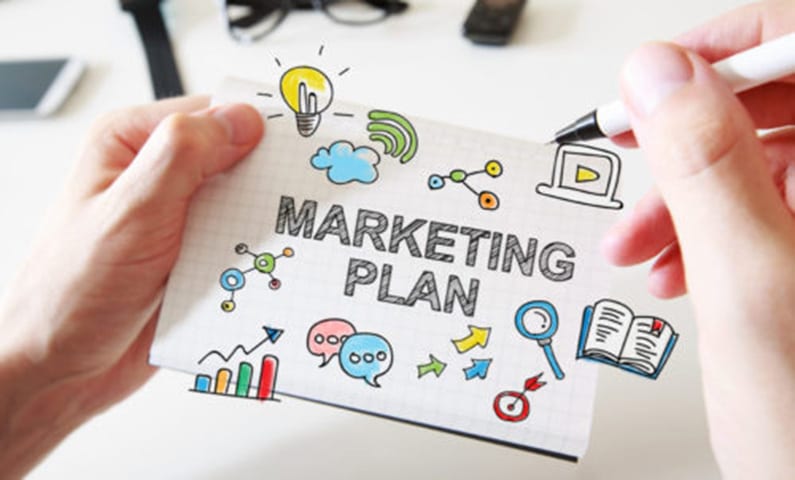 Before we delve into how to optimize marketing campaigns, we must first define what is campaign optimization.
Marketing optimization is enhancing an organization's promotional activities to achieve the intended business objectives.
It is done on every marketing approach used and the strategies within the overall marketing plan. Marketing optimization tools monitor each channel that your company uses and make changes where necessary.
Though, the process differs based on the type of digital marketing optimization tools used.
Consider it a tweak to the present market, your target demographic, and the medium you're promoting.
The more you adjust based on the outcomes you're observing, the more you optimize marketing campaigns.
Finally, when there is a solid performance marketing optimization, you'll see the difference between generating money and wasting money on ineffective advertising.
Why is Marketing Optimization Important?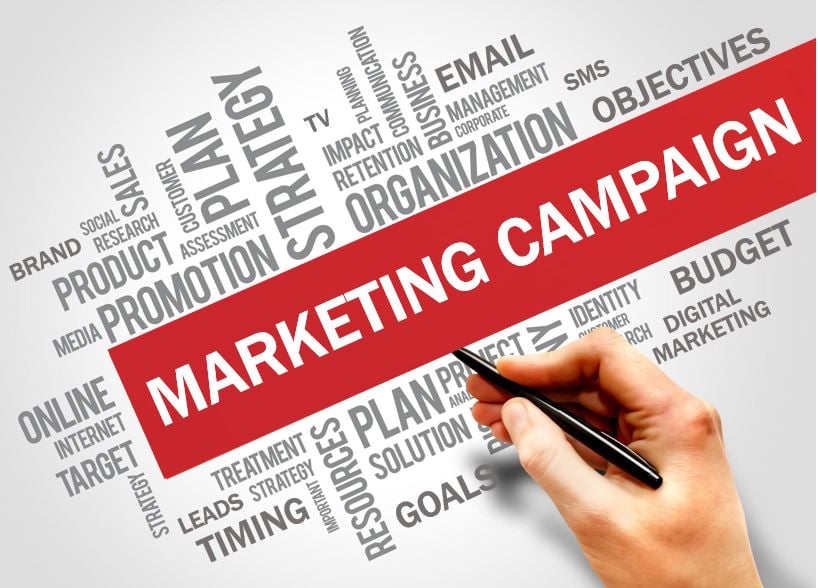 Are you spending hundreds, thousands, or even millions of dollars on digital marketing optimization each month? It is advisable to spend money effectively.
You want to keep investing money in efforts bringing you clients and generating revenue.
You'd like to quit doing campaigns that cost you more money than they bring in. You want to see a favorable return on your investment (ROI).
That isn't the end of marketing optimization. When you find what works and brings in clients, you may improve it even more by tweaking your campaign to see if you can boost your conversion rates.
It is important to optimize marketing campaigns because it ensures that your results are as constant and favorable as possible.
Simply put, after you've figured out what works for your niche or market, you can scale up using that knowledge. 
This implies that when you optimize advertising strategies, you'll observe positive return and improved growth over time.
There's also a fantastic side effect when you optimize marketing campaigns.
The more proficient you optimize marketing campaigns, the easier it will be to roll out new efforts that are already mostly optimized.
With performance marketing optimization tools, you'll acquire new leads, prospects, and website visitors.
Isn't this what any business that uses digital marketing optimization for growth aspires to achieve?
How to Optimize Marketing Campaigns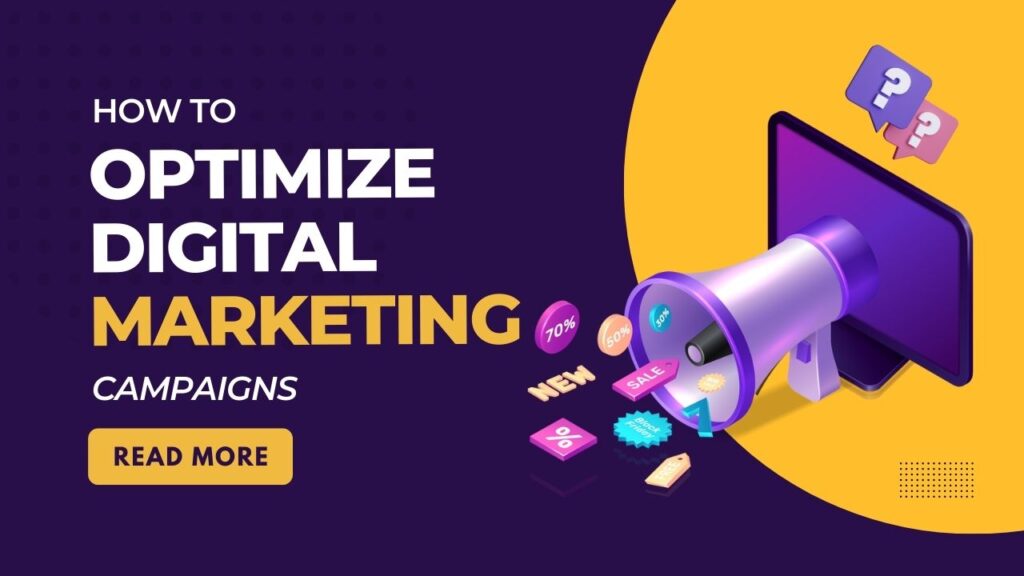 How you optimize marketing strategies and assess the performance may differ depending on your goals and business.
Marketing optimization examples are;
To promote a new product or service, track using pre-orders, sales, and upsells.
If you want to raise brand recognition, sentiment, social media mentions, and newspaper mentions may be used to gauge it.
Measure engagement and social media recommendations if you want to store consumer feedback or content.
If you want to increase revenue: Track it through leads, sales, upsells, and income statement changes.
To increase user involvement: track it through blog posts, email interactions, and social media shares.
If you wish to promote a forthcoming event, use this format: Ticket sales, vendor or entertainment reservations, and social mentions are all ways to track it.
However, if your marketing strategy includes many channels, write down how you plan to measure each medium separately.
In addition, make a list of milestones along the way to your ultimate objective. It would increase your team's productivity, which will also reduce work pressure and even guarantee that you stay on schedule.
The guides below will help you optimize marketing campaigns effectively.
1. Identifying Your Target Market
Understanding your target market is critical if you want to expand your traffic and optimize marketing strategies. 
It will help if you know your customer personas so well that you understand their demands and why your products fit that vacuum. Take a moment to think about who they are and why your product is relevant to them.
Decide the best routes to contact them by mapping out the process. For instance, if your target audience is stay-at-home parents, you won't target them via LinkedIn.
The more you can narrow down who these people are and what they want, the more effectively you optimize marketing strategies.
The following are some points to think about while determining your target audience:
Determine the step of the buyer's journey at which your marketing effort is aimed at
Is it your objective to gain new clients? Is it to gain input from the people who are already there?
Are you promoting your business to those who are already familiar with it? Or are you launching a whole new product?
Your marketing strategy will change based on whether your audience is in the awareness, contemplation, or decision stage.
Remember that your marketing strategy might include collateral for customers at different phases of their journey.
While your marketing strategy may be aimed at existing consumers, it may also raise brand recognition among new buyers.
You will have a better understanding of your audience by answering questions like:
What are the broad interests of your target audience?
Which social media channel do they spend the most time on? What do they do in their free time?
Why do they use various social media platforms? Do they interact with the media?
What sort of content piques your audience's interest? Are direct sales pitches more likely to elicit a response? Or are they more inclined to respond to clever and humorous stuff? Which cultural allusions are they most likely to recognize?
What are their difficulties and challenges, and how can I help them address them with my products or services?
2. Creating a Marketing Campaign Concept and Recruiting the Right Team
Your marketing goals should be linked to the core aims of your company. Here you will discuss the format of your marketing campaign.
You need your own purpose, vision, and brand style to optimize marketing campaigns.
Successful digital marketing optimization is an aesthetic and creative extension of their parent company's brand. 
For example, your company aims to improve online revenue by 20%. Your advertising team's goal may be to create 50% more leads through the website than the previous year to contribute to that success.
You may have an in-house team effort in optimizing marketing campaign strategies or engage an agency, freelancer, or contractor to accomplish a specific campaign.
What counts is how effectively they understand what has to be done and completed, regardless of how you choose to get your marketing assets created.
You'll share your marketing assets as intended in the previous phases whenever they're available. When and what your viewers will see.
3. Examine your Current Digital Assets and Platforms
Evaluate your current digital marketing channels and assets when performing digital marketing optimization.
Then select what to include in your plan. It's better to start with the broad picture to avoid feeling frustrated or confused.
Assemble what you have and organize each asset in a worksheet to see your existing owned, earned, and paid media in one place.
Media Framework: Owned, Earned, and Paid
Identify the digital assets or platforms you're already using to accomplish this. Then evaluate a suitable match for your plan using the owned, earned, and paid media framework.
Owned and Controlled Media
This refers to your firm's digital assets, such as website, social media, blog articles, and pictures. Owned channels are those over which your company has total control.
This can also contain some off-site content that isn't hosted on your website but that you control (e.g., a blog content posted on Medium).
The visibility you gain via word-of-mouth marketing is referred to as earned media.
Whether it's information you've shared on other websites (for example, guest articles), public relations work you've done, or the customer experience you've provided. 
The credit you gain due to your efforts is known as earned media. You may gain media attention by receiving newspaper coverage and favorable reviews, including individuals sharing your material on media (e.g., social media platforms).
Any platform on which you pay money to attract the interest of your buyer personas is referred to as paid media.
It includes Google AdWords, paid social media posts, and native advertising. And any other channel where you pay for higher visibility.
Let's take a look at an example now that you better understand what this framework comprises.
Assume you have an authorized piece of content on your website's landing page that was developed to assist you in driving leads.
Instead of working just with owned, paid, or earned media, you understand you want to embrace other framework aspects.
To increase the number of leads your content generates, make it accessible so that your audience can share it on social media.
As a result, more people will visit your landing page. This is the element of earned media.
You may carry out a campaign optimization Facebook and pay to get it viewed by more people in your target audience. 
Here's how the new framework of three pieces may operate together. Albeit it isn't essential for success.
For instance, if your earned and owned media are doing well, you may not need to invest in paid media.
Thus, consider the best method for achieving your objective, and then include the most effective channels for your company in your digital marketing optimization strategies.
4. Use Heat Maps and A/B Testing
The differences between one marketing effort and another might be pretty small. A simple change in text color or a graphic might be the difference between a high bounce rate and consistent conversions.
Hence, it is critical to use heat maps and A/B testing to track what website users are doing.
Now, what exactly are these things?
Heat maps help track where site users glance and interact on your page. If you find them pausing at a particular moment or abandoning the page after reading a section of content, it's time to start making some changes.
A/B testing is two variations of the same site used to determine which one converts better.
In conjunction with A/B testing, a heat map may often show you where the problems are. And this provides you with solid insight into where additional optimization may be required.
5. Making use of Landing Pages
When it comes to digital marketing optimization, so many businesses make the mistake of spending a lot of money on advertising that drives people to their main website. 
What exactly is the issue here? It denies the visitor the opportunity to take the necessary steps you want them to take, making it easier to quit without converting.
Instead, having a landing page approach is always a superior option.
It creates a better route to conversions, making it easier for the potential consumer to take action without searching for information on their own.
Also, it allows you to focus on what works on a single homepage connected with a particular marketing campaign rather than adjusting your entire website for performance marketing optimization. It's also more suitable for A/B testing.
6. Creating a Marketing Campaign Schedule
Creating a calendar to optimize marketing campaign activities and a plan before you optimize marketing strategies can help you prepare when, how, and how often you will promote your marketing campaigns.
After establishing a general calendar for your performance marketing optimization, look at your marketing assets and channels of choice.
Don't forget your financial resources to see how frequently you'll post and promote your campaign content.
You may also use a calendar to keep track of the actions of your marketing campaign.
7. Do not Overlook Mobile Users.
Attract mobile users while performing digital marketing optimization. Little things like tap-to-call buttons and sites tailored for the correct screen size may significantly improve a customer's journey.
Furthermore, remember that many individuals are impatient, and most of them will leave if a landing page takes too long to load on a smartphone or tablet device, increasing your page abandonment rate.
Similarly, having several advertisements for mobile consumers is sometimes a brilliant idea.
It enables you to A/B test various concepts, mobile-friendly landing pages, and other campaign-critical aspects. 
Also, keep in mind that folks who browse your website with a smartphone are always occupied.
Create apparent call-to-action alternatives throughout your promotion to make it simple for them to convert.
We've covered the connectivity and operations on how to optimize marketing campaigns.
The following section discusses conversions so that you may arrive at your final results.
8. Keep Track of your Metrics
So, what is the secret of how to optimize marketing campaigns? What's also the secret to optimize marketing strategies and attracting new customers?
Use Google Analytics to track your analytics.
Though several tools achieve the same thing, Google Analytics is a must-use.
What about it? It's free and far more potent than most people realize. By making an effort to organize your tracking correctly, you will generate reports with a lot of data.
Thereby making it simpler to make modifications and improve your campaigns.
Then, consider whether you need to add more campaign optimization tools to understand better how effectively your marketing efforts are performing.
Examine your reports frequently to evaluate what is and isn't functioning.
However, keep in mind that changes take time to show benefits. What appears to be a failure may be a success if given sufficient time to take traction.
9. Concentrate on Conversions Rather than Leads
Another critical part to take when you want to optimize marketing campaigns is concentrating on total conversions rather than leads.
What we are saying is, keep in mind that not everyone who sees your website will be an ideal lead. In truth, the ratio of traffic to actual paying clients is typically low.
It is preferable to concentrate on conversion rather than the number of leads generated by a specific digital marketing optimization. 
It might be everything from email list sign-ups to white paper downloads to social media follower growth.
Companies must think in this way since tracking only prospects or paying customers can lead to a false feeling of failure.
In reality, if a marketing strategy boosts your potential to expand a single sector of your digital marketing optimization, it can still be highly productive.
10. Ensure that your Campaign is Directing users to the Desired Outcome
This stage and element of a digital marketing campaign are all about fine-tuning your marketing activities and platforms.
It is necessary so they bring your clients to the completion of your targeted goals. You can accomplish this through conversion assets like lead forms, CTAs, landing pages, etc.
These conversion assets can be used independently or in conjunction with one another.
For example, on your landing page, provide a CTA urging your viewers to fill up your lead form.
Final Thoughts
It is challenging to win in today's competitive world without producing concrete outcomes.
Consumer habits are constantly changing, making the entire marketing process extremely difficult.
As a result, marketers must have the necessary tools to measure the aspects that directly influence a company's overall marketing strategy.
Digital marketing optimization supports your performance marketing optimization efforts, giving you greater control over your budget and consumer experience.