How well do you understand the term eCommerce PPC? Even if you don't know much about it, it probably rings a bell.
Ecommerce PPC is among the standard digital advertising models, and it's popular with both small businesses and large scale businesses.
Is your digital ads underperforming?
Get a free audit on how to optimize for better performance.
As an eCommerce business owner, you should explore the ecommerce PPC strategy because it is data-driven, flexible, and provides a high ROI.
In this post, we'll explain everything regarding eCommerce PPC management. More specifically, should you hire an eCommerce PPC management agency? What are the benefits of hiring an eCommerce PPC management agency?
Want a Website that Works for Your Business?
Let Our Experts Build You a Winning Site
What is Ecommerce PPC?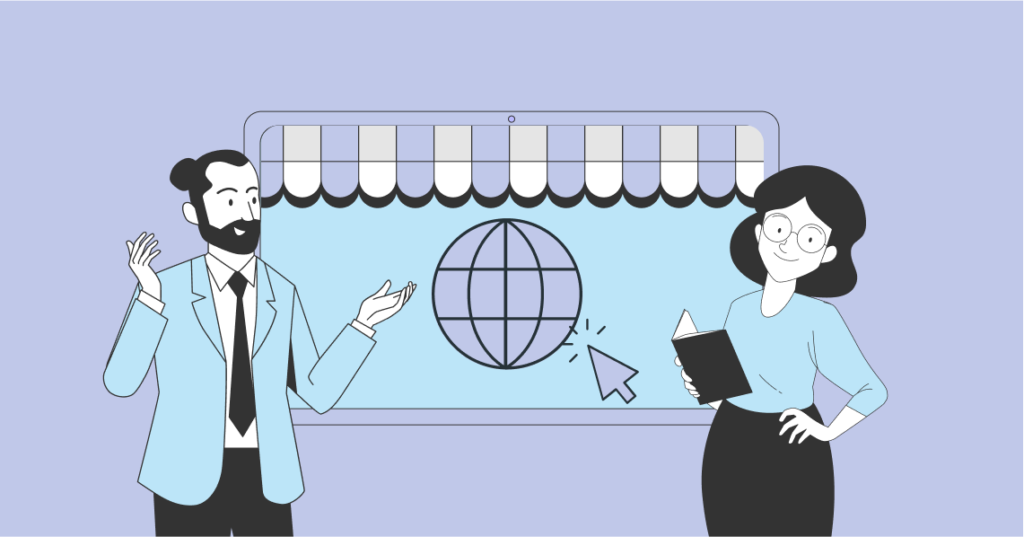 Ecommerce PPC is a digital marketing approach that uses sponsored advertisements to promote an online business and its products.
It appears on search engines such as Google, social media channels such as Facebook, and websites such as YouTube.
Are You Struggling with Facebook or Google Ads?
We're Here To Help You Out!
Are You Struggling with Facebook or Google Ads?
We're Here To Help You Out!
The eCommerce PPC is highly advantageous for achieving a favorable return on ad expenditure (ROAS).
Let's delve into why PPC advertisements are a good fit for eCommerce.
Advertisers only pay for ads when a visitor clicks on them. This is irrespective of how many times the ad displays or how many users see it.
It gives you more control over your marketing budget and helps you run a more efficient PPC campaign.
PPC generates lots of traffic to a client's website. To ensure that your website appears at the top of search engine results pages, marketers can build an eCommerce PPC marketing campaign around customized search terms, such as a company name and good search phrases (SERPs). 
What exactly is eCommerce PPC Management?
Ecommerce PPC management is the practice of tracking, supervising, and managing PPC spending and campaigns.
It involves developing an eCommerce PPC strategy, making ad purchases, and at the same time reducing the entire expenses to a minimum.
Defining budgets and optimizing expenditure to meet your eCommerce KPIs at a low cost are all benefits of eCommerce PPC management.
The eCommerce PPC management is an ever-evolving art in which complete optimization remains the goal.
You can tweak advertisements during their life cycle and keep note of areas to improve.
Performance data is essential for effective eCommerce PPC management. Keywords are also the bedrock for creating advertisements in the eCommerce PPC model.
As a result, online businesses compete for keywords relating to their sector, items, or services and pay the highest bid per click.
Since eCommerce PPC management demands constant monitoring, an e-merchant/company staff can do so.
Or the business will hire a specialized eCommerce PPC management agency to execute it for them.
Why is PPC Marketing Essential for eCommerce?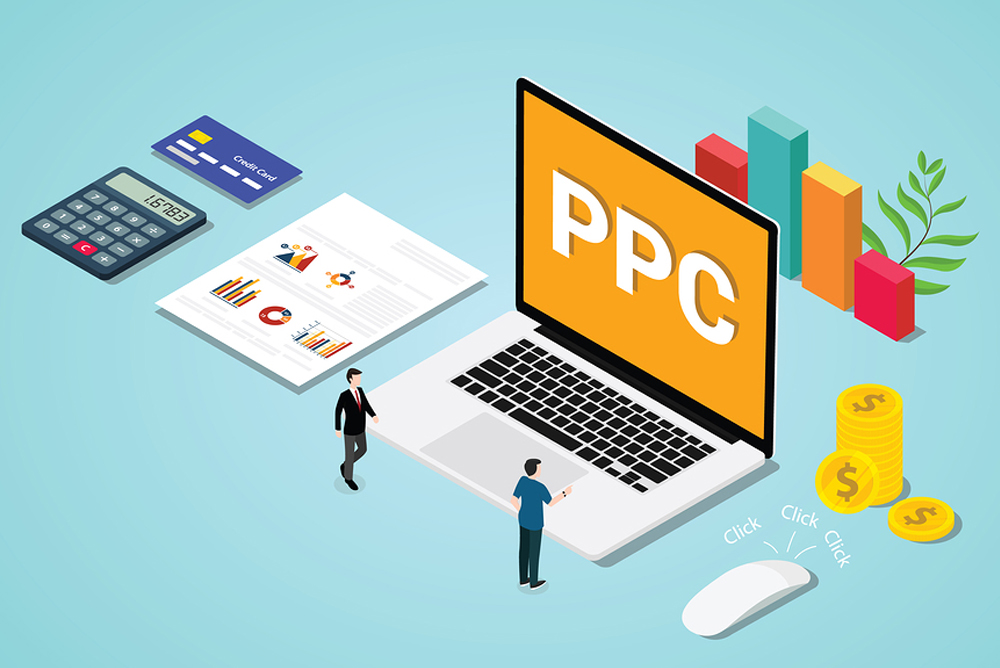 If you're thinking about using targeted PPC for your business, you must do it correctly.
Understanding the advantages of eCommerce PPC can equip you with how to make the most of your campaign and avoid wasting money.
Below are seven powerful reasons why PPC marketing is essential for eCommerce.
1. Ecommerce PPC Helps You Achieve Your Business Goals
This is the most substantial reason for using PPC advertising. It helps you achieve a wide range of business and marketing objectives.
These objectives include high-level brand awareness and thought leadership for a hot lead submission or an eCommerce transaction. In addition, you can track conversion goals of any kind.
2. E-commerce PPC ads Generate Instant Traffic
While organic marketing pushes your content to rank on Google's first page, PPC advertising has a spot ready for you.
So why not take advantage of the eCommerce PPC strategy?
It sometimes takes months to climb the organic search ranking for a given keyword.
Organic growth is crucial for creating a long-term brand, but there are times when you desire immediate results.
This is where the eCommerce PPC strategy can help.
3. ECommerce PPC Widens your Audience
PPC is a simple approach to introducing your company to a whole new audience.
AdWords gives you access to Google's massive user base, allowing you to send visitors to your website when they're looking for services related to yours. This is a win-win situation!
It broadens your horizons and also assists customers in finding a company that provides the services they need.
To add to that, you can have complete control over your budget, targeting, and ad placements with eCommerce PPC campaigns.
4. E-commerce PPC Provides Swift Entry
Even though your competitors are a century ahead of you in terms of PPC marketing, you can get on track quickly with optimization.
This is typically in direct contrast to launching SEO efforts, which often takes too much time before achieving the same rank and traffic that Google Ads provides.
Unlike other platforms, you can target those who are not familiar with your business.
PPC allows you to cast a large net searching for new prospects and existing customers.
Furthermore, the eCommerce PPC platform does the main effort, from research to campaign setup to ad writing.
5. Ecommerce PPC Estimates Return On Investment
Everything measurable has the potential to be improved and monetized. PPC campaigns, unlike many other types of advertising, are straightforward to track.
It allows you to track the number of impressions and clicks you receive. Then, it correlates them to your sales and earnings.
Ecommerce PPC will enable you to tweak your ads until they create a positive return on investment.
You can precisely assess the return on your investment by using a targeted e-commerce PPC.
This way, you'll know what you'll get from your advertisements. Many traditional marketing efforts fail to produce a clear return on investment, but eCommerce PPC delivers precise and reliable data.
6. Ecommerce PPC Extends Your Brand's Visibility
With eCommerce PPC, you can promote your brand to customers unaware of its existence.
You will be able to dominate the highest spot in search results so that anyone looking for services similar to yours will meet with yours right away.
Though SEO is vital for long-term visibility, targeted eCommerce PPC provides the immediate push your organization requires. It allows turning campaigns on and off at any time.
So, your company can appear in search results almost quickly. And you will see the effects of your efforts in a matter of days or even hours.
7. ECommerce PPC Creates Targeted Advertising
Here's another reason why eCommerce PPC is essential. With it, you can target your audience as narrowly as you desire.
In fact, leaving it too broad will waste clicks and money, but narrowing it is highly effective.
It involves personalizing your campaign and directing it to clients needing the products.
This raises the possibility of converting a search into a sale. It's essential to research the keywords that will produce the best results.
And remember that you'll need to do some testing to ascertain which keywords work and which don't.
Benefits of Hiring an eCommerce PPC Management Agency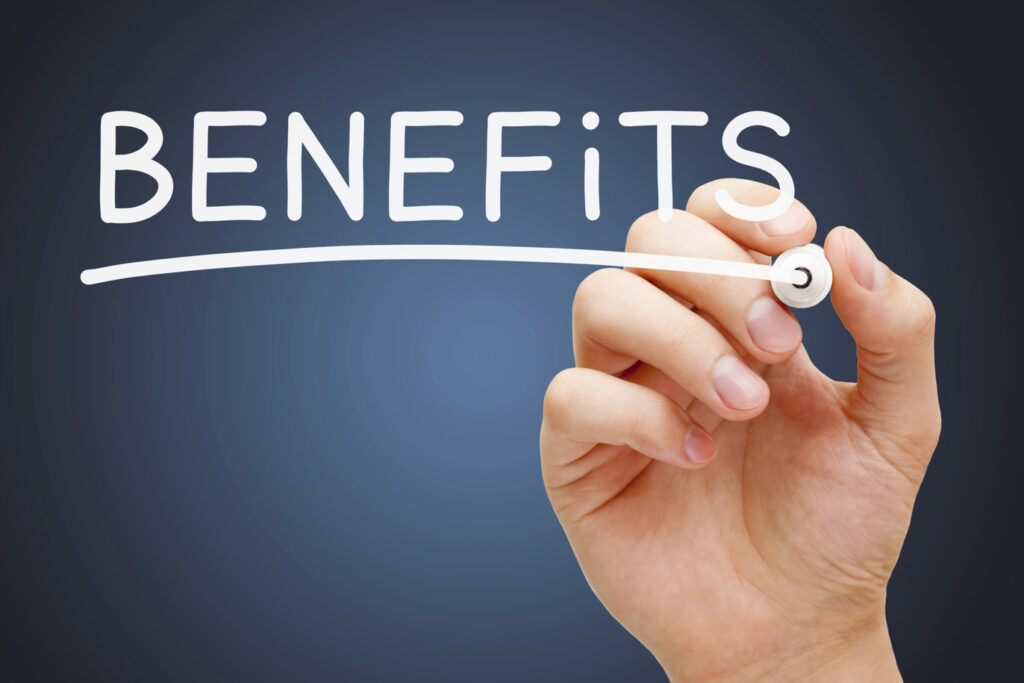 Many businesses hire an in-house professional to get the most out of Pay-Per-Click advertising.
Like they employ an IT audit, they also employ an eCommerce PPC agency for their website audit.
So what are the benefits of hiring an eCommerce PPC agency?
1. An Ecommerce PPC Management Agency Pay Attention to Technical Details
Assume you're a newbie in running an online business. You only learned and understood SEO, digital marketing, and others within a few months.
This is fantastic since you're being proactive.
However, some problems require the knowledge of a professional. Online lessons and courses will not provide you with insight from years of experience.
You can only get it if you've been in business for a long time.
At this time, you wouldn't want to wait for years for your eCommerce business to be successful.
You need the experience as soon as possible. If this is the case, what is the best course of action for you?
Hiring an eCommerce PPC management agency is the answer!
An eCommerce PPC management agency is capable of handling those minor technical details.
So, don't jeopardize your company's success because you lack technical knowledge.
2. Obtain Fast and Reliable Results
If you use the best eCommerce PPC management software, don't expect fantastic results.
As previously stated, excellent results in PPC marketing require talent and experience.
Expect good outcomes if you have a dependable eCommerce PPC agency on your side.
Competent eCommerce PPC agencies are well-versed in the field. They have a thorough understanding of how the system operates and how to make the most of it.
As a result, they can use the eCommerce PPC strategy to generate immediate leads.
That being stated, be rest assured that an eCommerce PPC management agency won't play games.
These agencies won't go around in circles trying to figure out what went wrong with the campaign. When faced with an issue, they think quickly and troubleshoot.
Because time is money, selecting a quick-thinking eCommerce PPC agency is equally critical.
It would help if you had a team to handle complex campaigns while staying on schedule.
Nobody loves wasting time extending deadlines for an inexperienced team you have paid.
3. Ecommerce PPC Management Agency Performs Keyword Research
PPC advertising is similar to SEO because it requires keyword research. Keywords with minimal competition and a high search volume are great for your adverts.
If you've ever tried to find keywords for a PPC campaign, you know how challenging it is.
An eCommerce PPC management agency will give you a helping hand here because they have the skill and resources to locate the finest keywords for your business.
All you have to do is give an agency the opportunity.
4. Ecommerce PPC Management Services Maintain Your Budget With More Flexibility
An eCommerce PPC agency is well-versed in the art of budgeting, which is both sensible and adaptable.
They devote their time to researching the best keywords without overspending.
Setting daily restrictions on your PPC advertisements is one of those secrets. Your funds may outbid the first keyword matches until they run out if you don't put a daily limit.
PPC professionals are aware of this and know that setting daily limitations is effective in the long run. Budget management involves dedication as well.
When you offer an eCommerce PPC agency your budget, they'll figure out how to make the most of it.
In addition, they are aware of a few techniques for detecting click fraud and web robot activity.
eCommerce PPC Strategy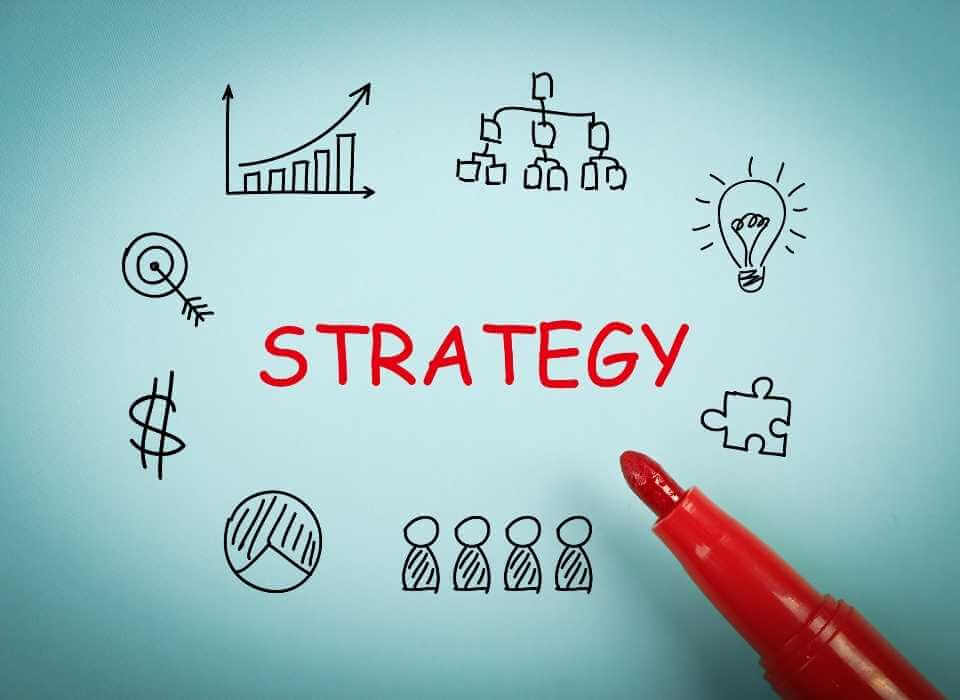 You can use various strategies to improve the effectiveness of your PPC campaigns.
These strategies can boost click-through rates, encourage transactions, and strengthen client loyalty. Because PPC is an essential aspect of eCommerce growth, you'll need to know how to manage your efforts.
Listed below are the eight most effective PPC strategies:
1. Target Long-tail Keywords
Targeting long-tail keywords is an effective eCommerce PPC strategy. Long-tail keywords are more specific SEO terms with less competition and greater search volume.
When you avoid broad keywords and focus on long-tail keywords, you can spend less while attracting clients who will likely buy after clicking an advert.
For instance, if you are a food supplier, you should avoid keywords like coffee and snacks. The reason is that these words are at a high level with millions of search results.
Thus, getting your adverts to rank for the term will be costly. Instead, target more specific terms like "snack dealer near me" or "order wholesale coffee."
These terms cost less to bid on, and the users will likely patronize them.
2. Understand your Goals
Before creating any ads, you must first decide what you want your PPC campaign to accomplish.
What are you hoping to achieve? What kind of ROAS (Return on Ad Spend) do you wish to obtain? What kind of CPA (Cost Per Acquisition) do you prefer?
Your primary goal as an eCommerce business will likely be to increase sales. So, your objectives determine where your ads should appear.
It is, therefore, worthwhile to concentrate your PPC efforts on search ads and Google Shopping.
Still, more advanced PPC strategies may distribute budgets across various platforms to target their audience at every stage of the purchase funnel.
3. Select the Right Ad Platform
There are various PPC advertising platforms to use to promote your eCommerce business.
Choosing the best ad platform for your online store is a great eCommerce PPC strategy.
It's all about identifying your clients and their behaviors. Spend time studying your target demographics and their online habits.
If they spend a lot of time on Facebook, it would be best if you target them with Facebook advertisements.
Similarly, if you have your products on Amazon, try Amazon Advertising.
Furthermore, Google Ads is an effective platform for PPC advertising. It targets clients who are in search of items related to yours.
4. Structure Campaigns & Ad Groups
Many people consider this the essential step in creating an eCommerce PPC strategy.
A PPC account will have different campaigns, each with its own set of ad groups. It displays your keywords and the ads related to them.
Google Ad Campaign Structure – Flow Chart
Create a separate search campaign for your brand keywords. The reason is that users searching for these terms are already familiar with your brand.
And this type of ad will perform differently than ads for specific products or features. As a result, brand campaigns should be reported separately.
Suppose your company sells various products that fall into multiple categories, set up your campaigns and ad groups based on product type.
For instance, a furniture store can organize its campaigns by couches, tables, and dining sets.
Organizing campaigns by margin will maintain your ads as profitable as possible. You should also avoid selling low-margin products at a loss.
However, this strategy suits an extensive product collection with multiple product margins. Then, you can sort your campaigns by low, medium, and high margin percentage.
5. Make a List of Negative Keywords
Negative keywords are terms that you don't want to appear in search results for. It may seem odd to instruct Google not to show your advertising, but this is a critical eCommerce PPC strategy.
It allows you to avoid paying for ads that appear in searches irrelevant to your business.
For instance, if you own a wholesale food business that sells fruit, your adverts may appear in search results for the term "fruit of the loom." This phrase is irrelevant.
Thus you've paid for your ad to be displayed for no reason. Google will know not to waste your money on visitors looking for underwear if you add the term to your negative keyword list.
6. Create Ads
Your ads must be relevant, enlightening, and, most importantly, market your product.
At this point, you must create a compelling copy that encourages conversion by incorporating USPs (Unique Selling Points).
What advantages will your product provide to customers? What distinguishes it as the best option?
Why should customers buy from you instead of a competitor? Always highlight the key selling points of your product in an advertisement.
7. Match Seasonal Demand shifts
Tracking the demand for your products yearly is a great eCommerce PPC strategy if you want to maximize your ROI.
Although not all businesses have seasonal spikes, all advertising campaigns have. Since consumers' behavior can fluctuate within a year, you should keep track of any changes in demand and try to predict patterns.
Then, at the busiest times, invest more in advertisements and less during the slow times.
Or invest more when sales are poor to make up for the downturn. This will ensure that you get the most bang for your buck.
8. Know the Appropriate Times
Showing advertisement at the right moment is the most crucial eCommerce PPC strategy.
If you're just getting started, you can set your advertising to broadcast 24 hours a day or seven days a week.
However, examine your reports to see when the interaction is at its peak and when it is most successful. Then, change your ad schedule and budget to focus on those times.
Final Thoughts on Ecommerce PPC Management
Whether your business is new or around for decades, PPC is the spark you need to get an edge on your competition — or at least ahead of them in the SERPs.
Applying the lessons learned in this guide about eCommerce PPC management and strategy will draw traffic and conversions to your website.
Lastly, what's an eCommerce business without an affiliate marketing program? Want to achieve more?
Incentivize your customers and fans of your products to promote your business.