Facebook Advertising Services From The Best Facebook Advertising Agency in Nigeria
Are you in search of a reliable and renowned Facebook advertising agency In Nigeria? Your search ends here.
Betteroffservice is the best Facebook Advertising Agency In Nigeria. Drive more revenue for your business with Facebook advertising services from Betteroffservice. Receive a custom strategy and dedicated account manager.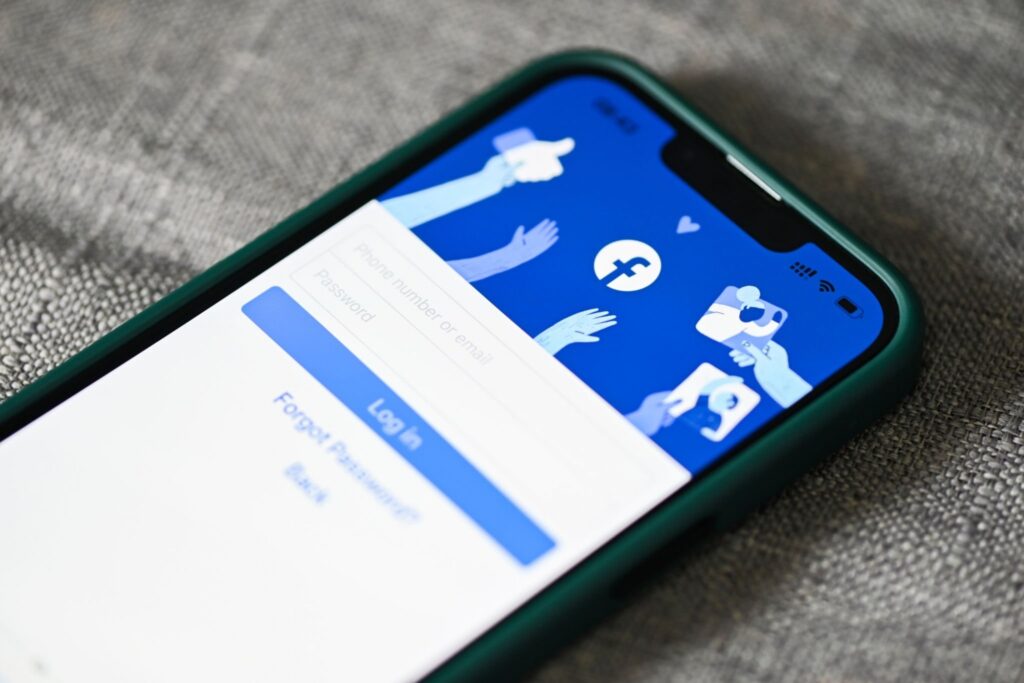 Get Your Business/Brand Noticed With Facebook Advertising Through The Best Facebook Advertising Agency In Nigeria.
Facebook advertising services can help your business grow its online following, raise brand awareness, and improve lead generation and revenue-generating operations on the world's largest social media network.
What Companies Should Use Facebook Ad Management Services?
Do you have questions regarding whether your company should invest in Facebook ad management services?
Working with a Facebook advertising firm is a great choice if you want to:
Increase brand recognition by using Facebook.

Save time when marketing your company on Facebook.

Find out more about Facebook advertising, scaling campaigns, and measuring results.

Get expert guidance from Facebook advertising professionals.

Compete against competitors

Ad clicks, cost, and conversions should all be optimized.

Create profitable Facebook advertising campaigns

Resolve Facebook ad performance plateaus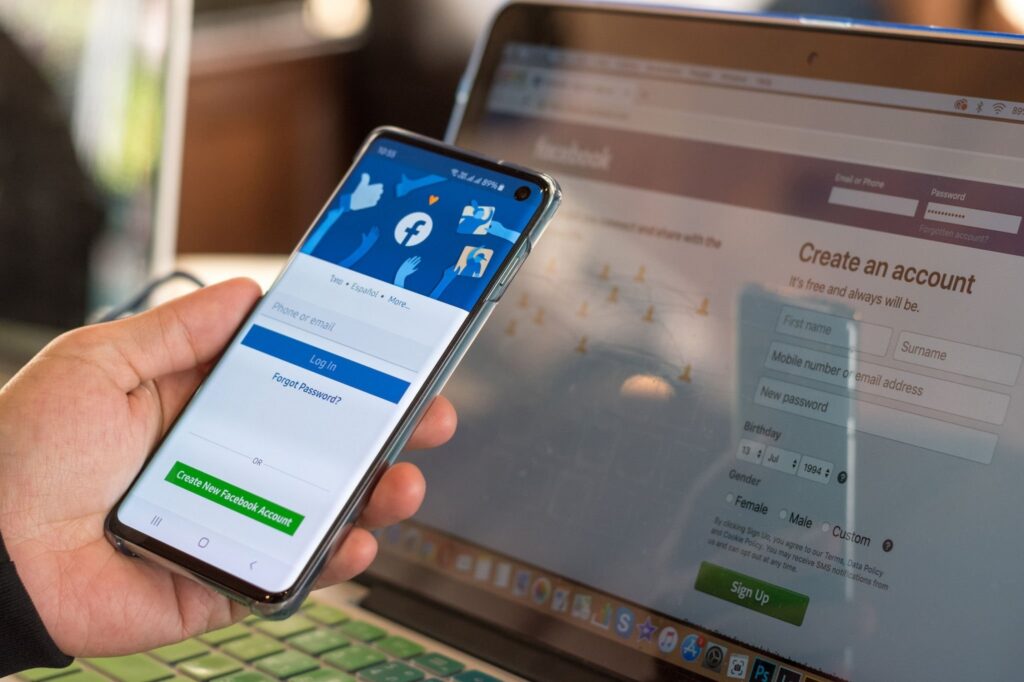 If you're still unsure whether Facebook ad services are ideal for your business, contact Betteroffservice Facebook Advertising Agency in Nigeria. 
Explain your company's aims and objectives, as well as your present ad approach, and they will advise you on whether you should engage in professional Facebook advertising packages.
Our Facebook Advertising Services
Step 1: A complimentary initial consultation.
We take the time to fully comprehend your company's objectives, target customers, industry, products, and competition.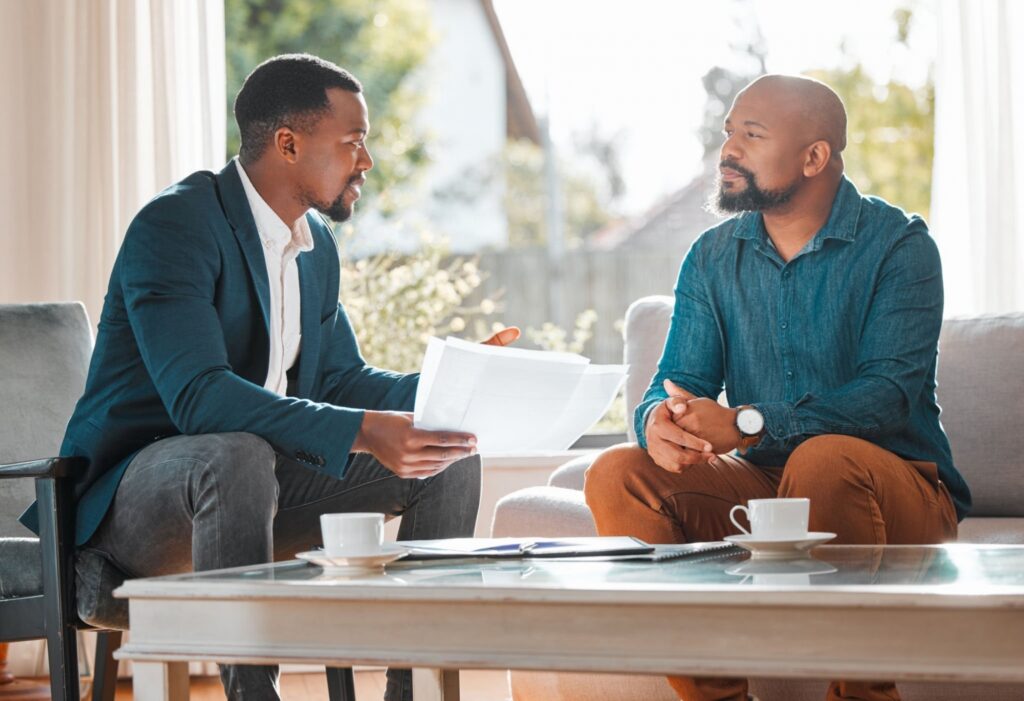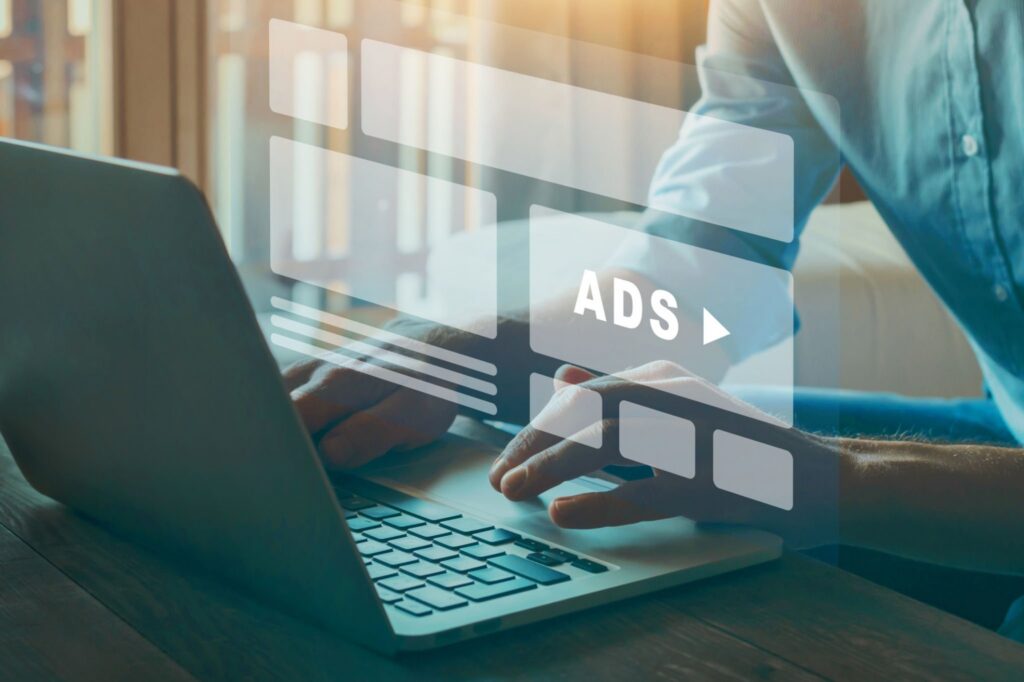 Step 2: Create a campaign.
A client success manager will be assigned to you, and we will set up the ad campaign parameters to reach your audience, which can be based on their age, gender, location, and/or interests and profession, based on the strategy agreed upon during the initial call and your customer's demographics and/or job titles.
Step 3: Ad Copy Writing and Optimization
We develop language and create visually appealing advertising to increase awareness, interest, and traffic to your ad campaign and website.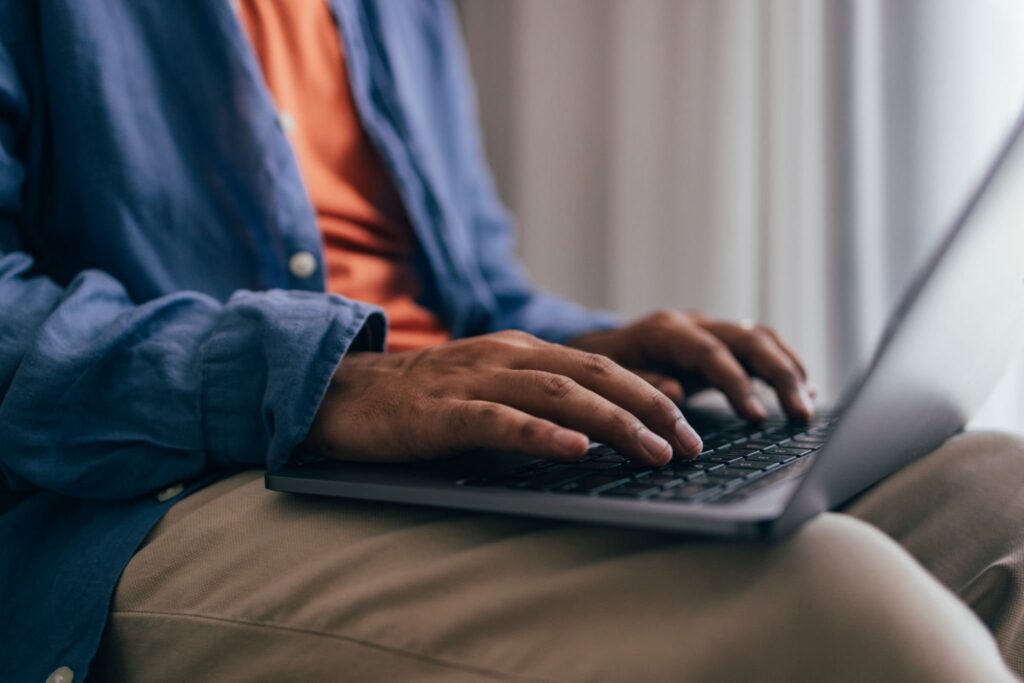 Our skilled team is dedicated to delivering Facebook advertising services to assist businesses like yours in reaching more clients and achieving online success.
Discover more about our Facebook advertising services and how they can exponentially benefit your business right now!Don't worry, Betteroffservice has you covered if you're looking for a Facebook advertising agency in Nigeria, a Facebook advertising agency in Lagos, or even a Facebook advertising agency anywhere in the world. We have clientele in hundreds of cities all around the world.
Why Should Your Business Invest In Facebook Advertising Services?
When used effectively, Facebook ads can turn out to be a goldmine of ready-to-buy customers eager to spend their money.
As a result, now is the moment to broaden your reach by conducting highly targeted Facebook ad campaigns that reach the right customers at the right time with the appropriate offer.
But we understand that venturing into it alone might be overwhelming. That's why the Betteroffservice Facebook Advertising Agency In Nigeria's team of seasoned marketing specialists employ cutting-edge, "ahead-of-the-curve" strategies to create super-profitable Facebook ad campaigns that can skyrocket your sales at a fraction of the expense of your other marketing channels.
For many SMB advertisers, this is one of the most appealing benefits of advertising on Facebook. The affordability of Facebook advertising is its key advantage.
Facebook advertising is more cost-effective and enables you to maximize your marketing budget. It is a fantastic choice if you want to reach more people for less money.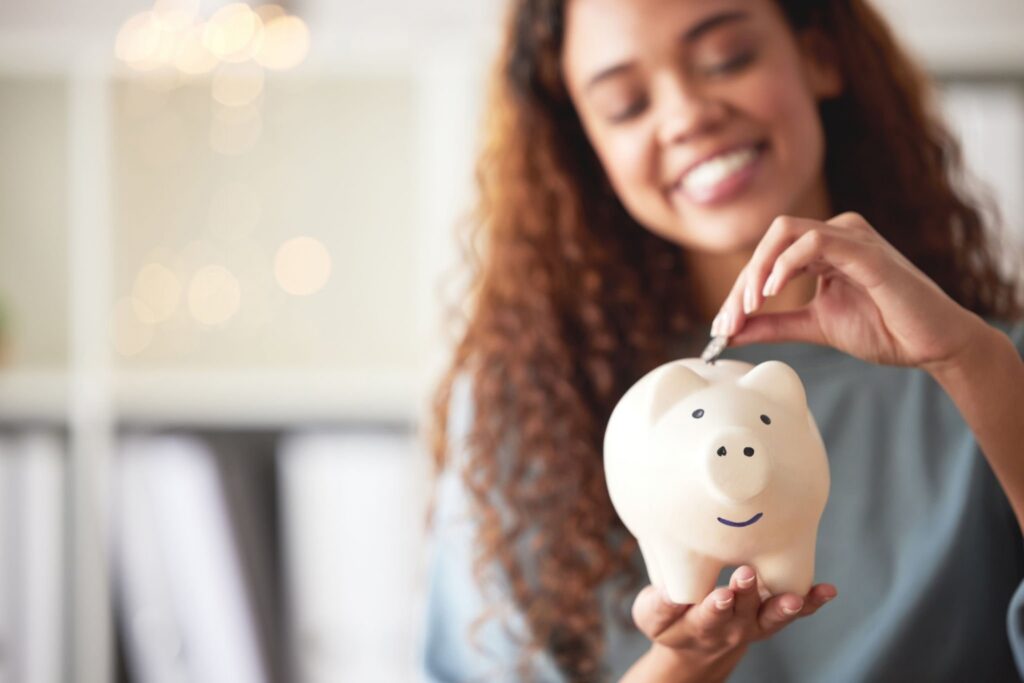 2. Target Your Specific Audiences.
For most platforms, social media advertising entails allowing marketers to target ads to specific demographics based on user data – and Facebook is no exception. 
Indeed, one of the primary advantages of advertising on Facebook is that the network is extremely data-rich. You can micro-target the audiences that are most relevant to your company.
Facebook has a meticulous level of detail that lets you narrow down the demographic for every ad you run. 
Businesses can create ads to narrow down their target audiences for segments under:
Gender

Age

Location

Spoken languages

Interests (likes, and hobbies from their Facebook profile)

Education level or history

Job title

Income

Political affiliation

Interests

Behaviors and recent purchases

Major life events
Facebook advertising give users incredibly accurate targeting choices. Based on the aforementioned categories, businesses can establish campaigns targeting their own "core audiences."
With the help of Betteroffservice Facebook Advertising Agency in Nigeria, your business can make sure that your ad campaigns generate the most relevant traffic possible. 
This boost in traffic benefits your business by increasing sales, calls, store visits, and other activities.
More people will learn about your company, and the goods, and services you offer, if your website appears higher in search results.  
The Facebook advertisements platform provides businesses with access to one of the largest digital ad networks, with over 2.7 billion active users. 
But that's not all: since acquiring Instagram in 2012, the social media behemoth has expanded its marketing network to provide easy access to both platforms.
Instagram now has over 1 billion users, with well over 500 million daily active users. In reality, both Facebook and Instagram have impressive utilization figures. Facebook advertising benefits businesses of all sizes by providing them with access to an audience that they would not otherwise have.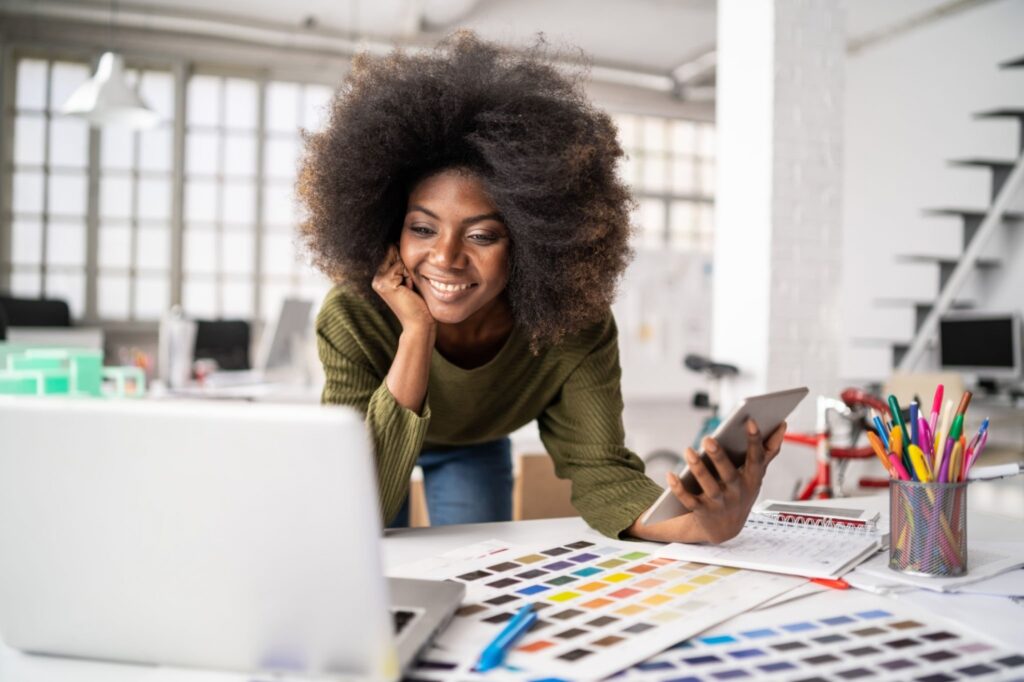 4. It Has a High Retail Return On Ad Spend (ROAS)
Do Facebook advertisements actually work? is a question that marketers and business owners still ask to date. Well, the answer is;  they most definitely do.
According to Wolfgang Digital's 2020 KPI analysis, Facebook's user feed ads are the one ad format that performs the best for eCommerce. 
In reality, Facebook is in the lead thanks to the success of its Facebook Feed, Messenger, and Marketplace ad formats. 
Additionally, 41% of polled marketers said that Facebook provided the best return on ad spend (ROAS), placing it first among the most widely used social media platforms for marketing, according to Statista.
It surpasses even Google Shopping because of this.
Users are more likely to click on ads they see in their Facebook feed than on other comparable social media platforms, which makes it a highly advantageous place to allocate your advertising spend.
5. Better ad formats for your Business Requirements
Facebook advertising also has the benefit of offering a variety of ad formats, some of which are not offered by other paid channels.
There are numerous ad formats available for Facebook business advertising:
Photo – Each of these is a static image with a caption.

Video – Video advertisements can be programmed to appear in-stream, in user feeds, or in Stories and range in length.

Stories – Stories are full-screen, customizable advertisements. They may be static images or videos, and clicking on Stories advertising directs the viewer to your website (or whatever page you set).

Messenger – These ads appear between conversations on the Facebook Messenger App.

Carousel – Carousel ads are comprised of up to ten static images that the user can scroll through.

Slideshow – These ads show short video-like clips made with motion, text, and sound or music playing in the background.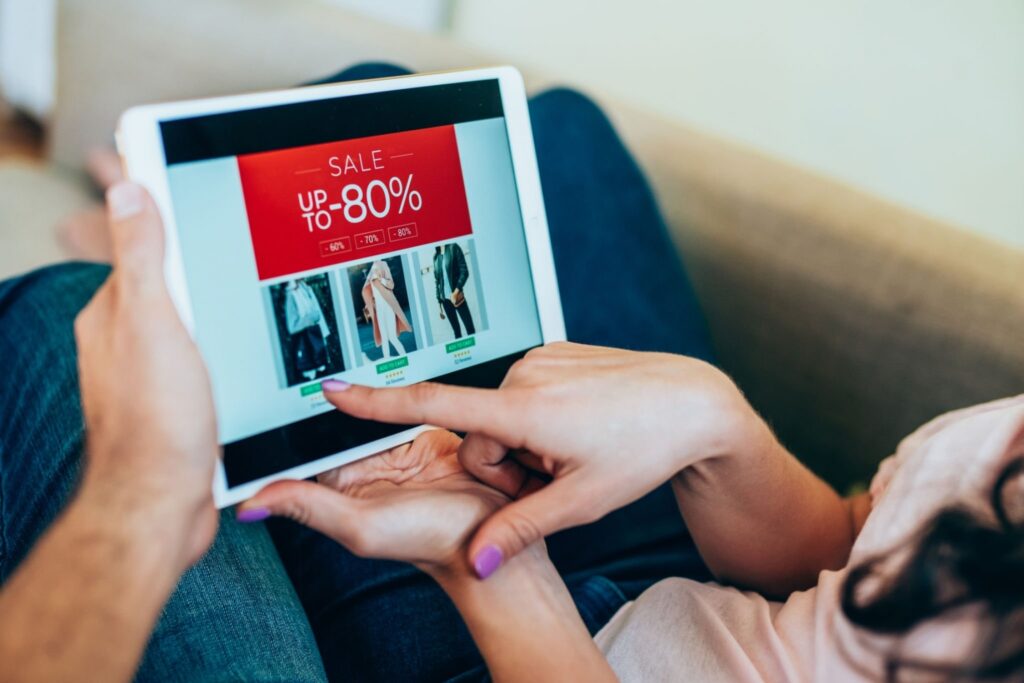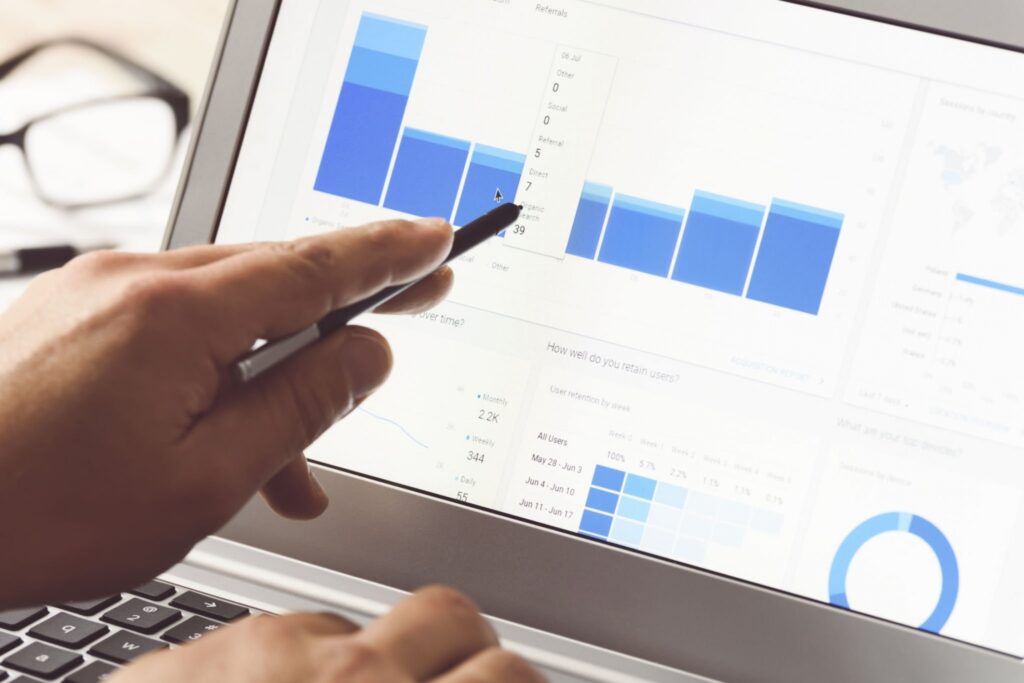 6. Easily Trackable Results and Activities
Additionally, tracking Facebook advertising activities is very simple. You can evaluate the effectiveness of your online campaigns using Google Analytics. 
You can respond to inquiries such as "Which ad campaigns generate the most leads?" and "Which of your website's pages get the most visitors?"
This enables you to assess the effectiveness of your advertising and alter your strategy in order to expand your audience and boost your business's revenue.
You will always know exactly where your money is going, thanks to the bespoke reporting we offer with our Facebook advertising services. 
Additionally, you can change your spending so that you put the most money into the strategies that give you the best returns.
7. Facebook ads Can Produce Results Quickly
Because they may start generating revenue/conversions as soon as they go live, Facebook business advertisements are perfect for organizations wishing to conduct both short-term and long-term digital marketing strategies. However, they are excellent for quick results.
Once ad campaigns are created in Ads Manager, they are reviewed by Facebook, and they go live. 
They begin functioning immediately and show your brand/products to potentially thousands of individuals. 
Because ads are often approved within 24 hours, Facebook advertising benefits come from providing businesses with a chance to begin receiving purchases within a few days.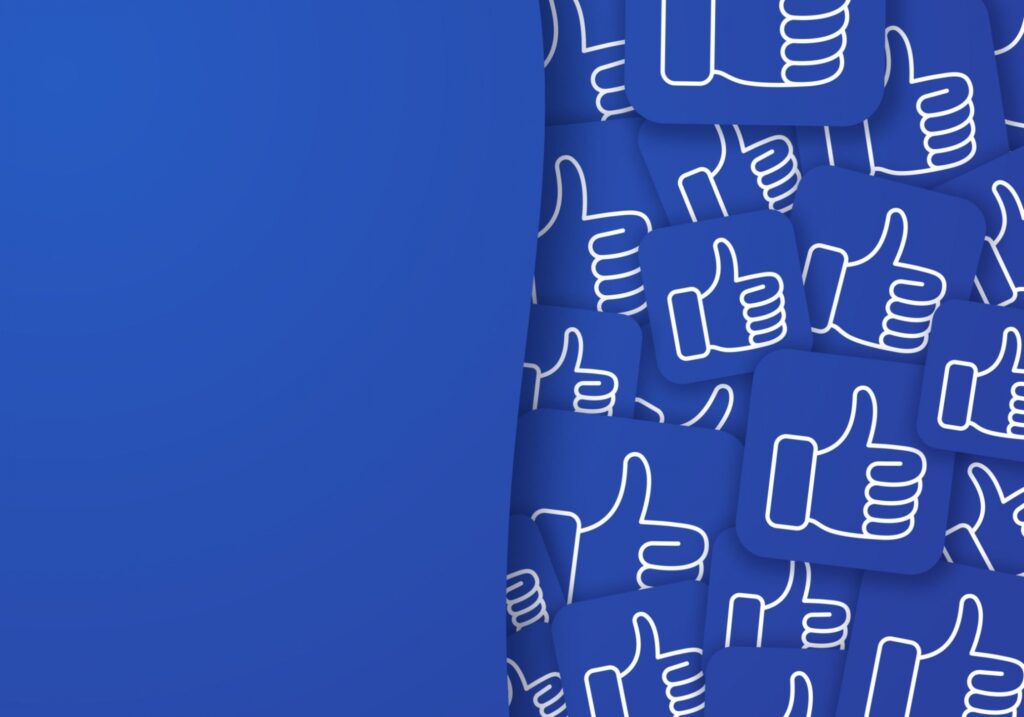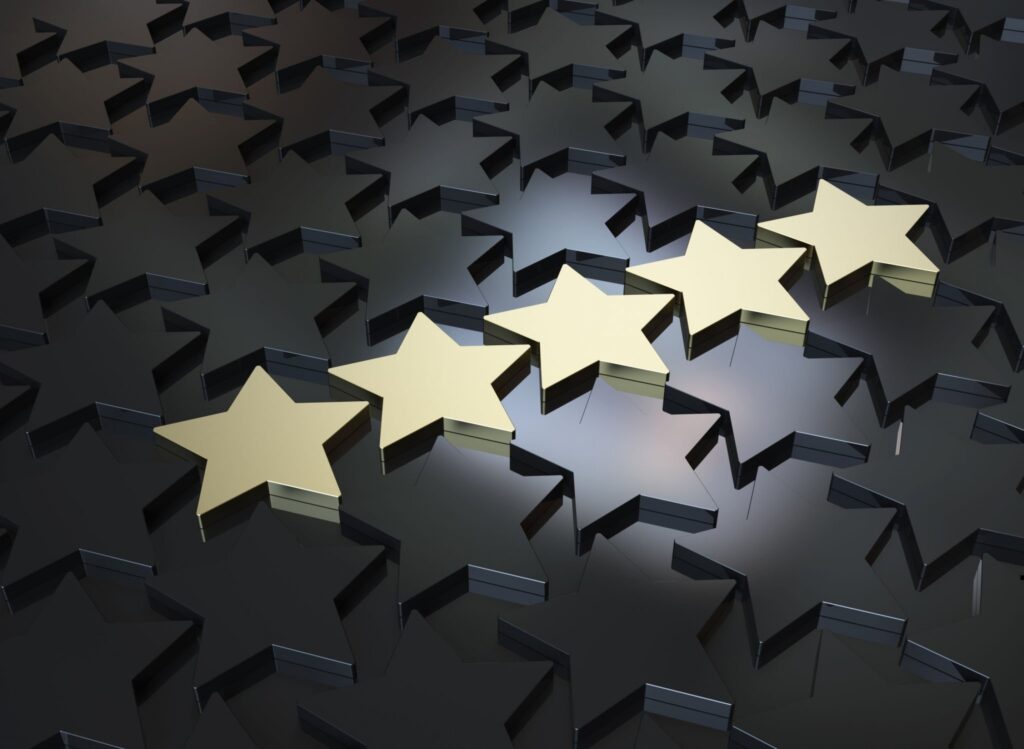 8. A/B Ad Testing for Improved Performance
Another advantage of Facebook advertising is the availability of testing tools to help your company optimize ad outcomes. 
A/B testing, for example, allows marketers to display almost identical advertising (with slight modifications) to evaluate which adjustments perform better over time and with data.
Facebook's ad platform allows businesses to employ split testing to test and show ad variants. 
Furthermore, split test advertising can be set up for time periods (1-30 days), specified budgets, and bespoke audiences.
9. Filter ads to exclude unwanted audiences.
Facebook's pay-per-click advertising approach also allows businesses to block ads from appearing in low-quality marketplaces or to non-performing audiences. 
This is one of the Facebook advertising perks provided by their system.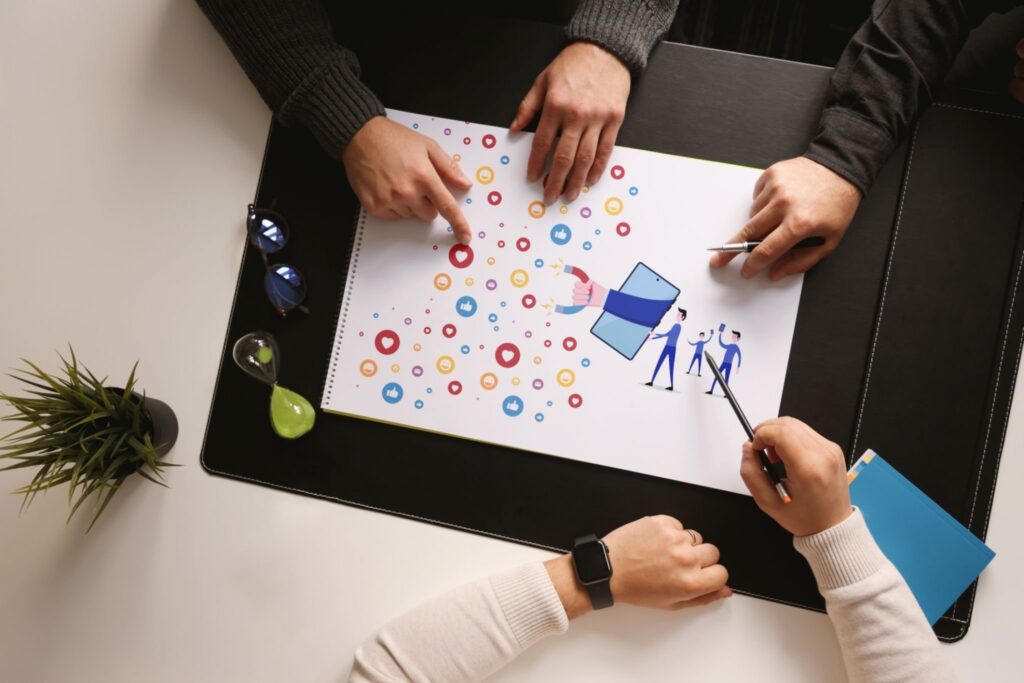 10. Retargeting on Facebook advertisements
Retargeting is the practice of promoting to audiences or visitors who have previously interacted with your brand or indicated an interest in your company. Cookies/session tracking are typically used.
One of the advantages of Facebook advertising for your business is that you may use it to raise revenue, increase conversion rates, or improve your ROI.
This method employs the "Facebook pixel," which is a little piece of code that you place on your website to help target consumers and visitors. 
It tracks visitors as well as the types of actions they perform on your sites, such as any Facebook advertising they saw prior to coming, pages they browse, add-to-cart actions, and more.
In summary, when it comes to Betteroffservice Facebook Advertising Agency In Nigeria, there are numerous benefits you can derive from Facebook Advertising and they are;
Access one of the largest (and most active) social media networks.

Get cost-per-click (CPC) rates that are competitive.

Create hyper-targeted advertisements to reach your intended audience.

Earn qualifying leads for very little cost per lead (CPL).

Retargeting advertising can be used to reconnect with website visitors.

Direct significant social media traffic to your website.

Actionable reporting to inform your team and improve your strategy
Digital Advertising Tips You Should Know
Thanks to Betteroffservice Facebook Advertising Agency In Nigeria, you now understand why Facebook advertising is extremely important for your business. Thus, let's take a look at various Facebook advertising tips you can implement today.
1. Establish a Budget and Set Clear Goals.
Establishing your budget and certain specific objectives is crucial before you start your Facebook advertising efforts.
What do you hope to gain from your web marketing efforts? Do you want more people to know about your company? entice more clients? Increase your income?
Setting specific objectives will assist in giving your Facebook advertising services a roadmap. 
And you can constantly change your objectives to advance your business.
You'll need to create your Facebook advertising budget in addition to setting targets. 
Make sure your goals are in line with what you can achieve with the budget you have available and that you are setting a realistic budget.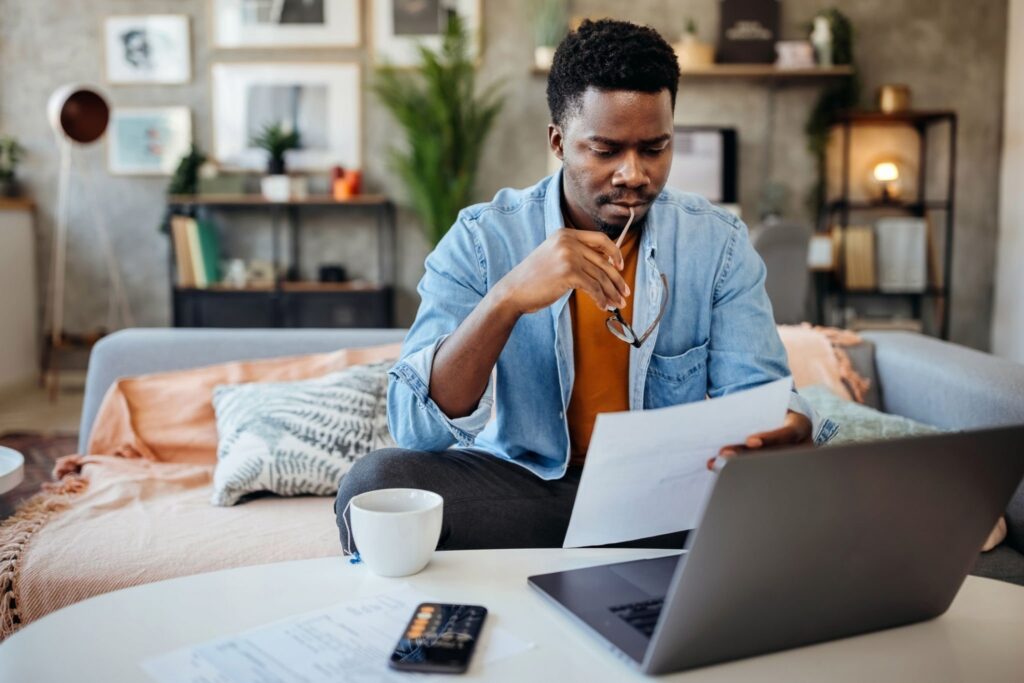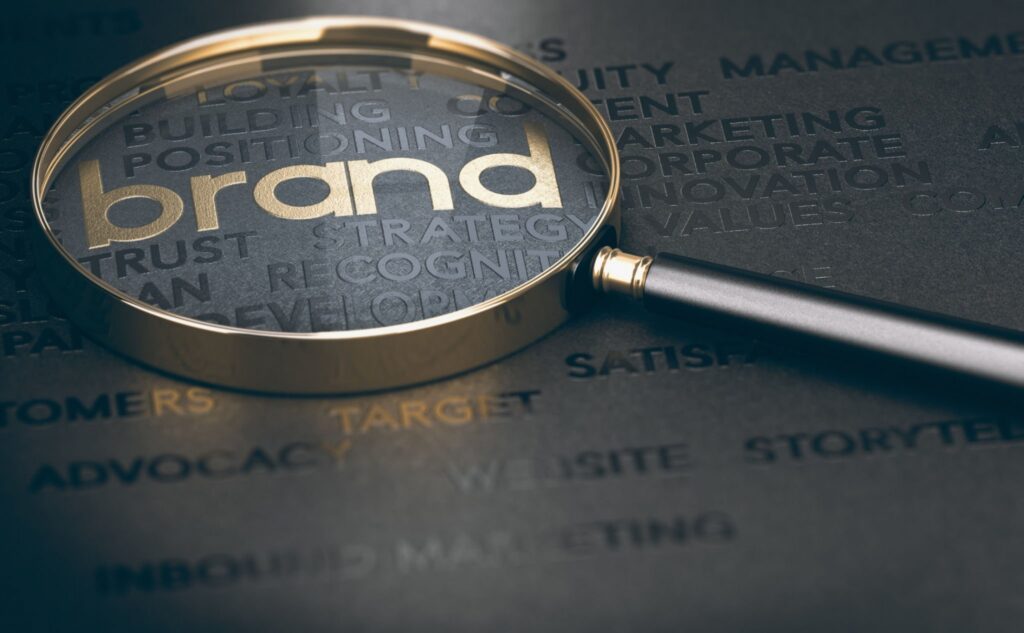 2. Be Persistent With Branding
You must integrate consistent branding into all of your digital efforts if you want to succeed online.
When you use your firm's logo and colors, for instance, web searchers are immediately informed that the content they are viewing was produced by your company.
Consistent branding can help you stand out from rivals and promote your company online. 
Even if customers don't buy from you right immediately, strong branding will make it easier for them to recall your company the next time they need your goods or services.
They might even suggest you to loved ones and friends who might be curious about what you have to offer.
3. Optimize Your Campaigns
Finally, it's critical to continuously assess the performance of your digital efforts.
You may monitor your key performance indicators, such as website engagement, traffic sources, and conversion rates, with Google Analytics. 
To track leads and conversions from your email and social media campaigns, you can also use Google Analytics.
To maximize the effectiveness of your Facebook advertising, evaluate the results of your campaign so that you can make necessary adjustments to your strategies and marketing budget.
When you choose Betteroffservice Facebook Advertising Agency In Nigeria, you will get to see and track the performance of all your campaigns in one dashboard.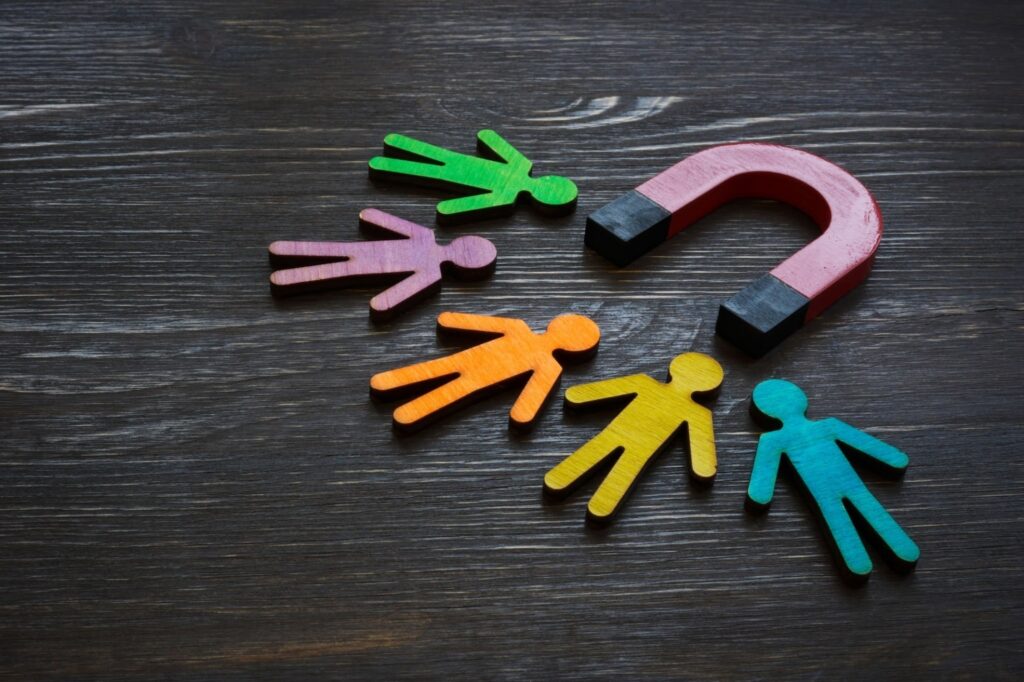 What To Look For In A Facebook Advertising Service Provider
It is critical to pick the ideal partner to work with your company on Facebook advertising services.
Look for a Facebook advertising agency that keeps up with the latest Facebook advertising trends and invests in continual training for team members to learn new approaches.
Look for clear pricing and deliverables. A Facebook advertising agency may post prices on its website or reveal pricing after receiving a quote from them.
One of the most crucial factors to consider when selecting a Facebook advertising firm is transparent pricing. 
Determine how an advertising agency distributes Facebook advertising results and whether you will have access to real-time campaign performance.
Throughout your study, evaluate the communication abilities of each Facebook advertising expert you speak with. 
Do they respond quickly and communicate effectively? Are they worried or interested in responding to your inquiries?
Using the ideas above, you can locate a fantastic Facebook advertising service provider just like Betteroffsesrvice Facebook Advertising Agency In Nigeria.
FAQs About Betteroffservice Facebook Advertising Services
Why Should You Choose Betteroffservice Facebook Advertising Agency In Nigeria Over Others?
There are so many reasons why you should choose Betteroffservice Facebook Advertising Agency In Nigeria for your brand's Facebook advertising needs and they include:
Cost-effectiveness.

Custom strategy tailored to your business or brand's needs

A dedicated team of experts for your brand.

Visible increase in ROI.

Increased awareness.

Filtered lead generation.

Trackable and verifiable results.

Transparency.

Clear and easy communication.